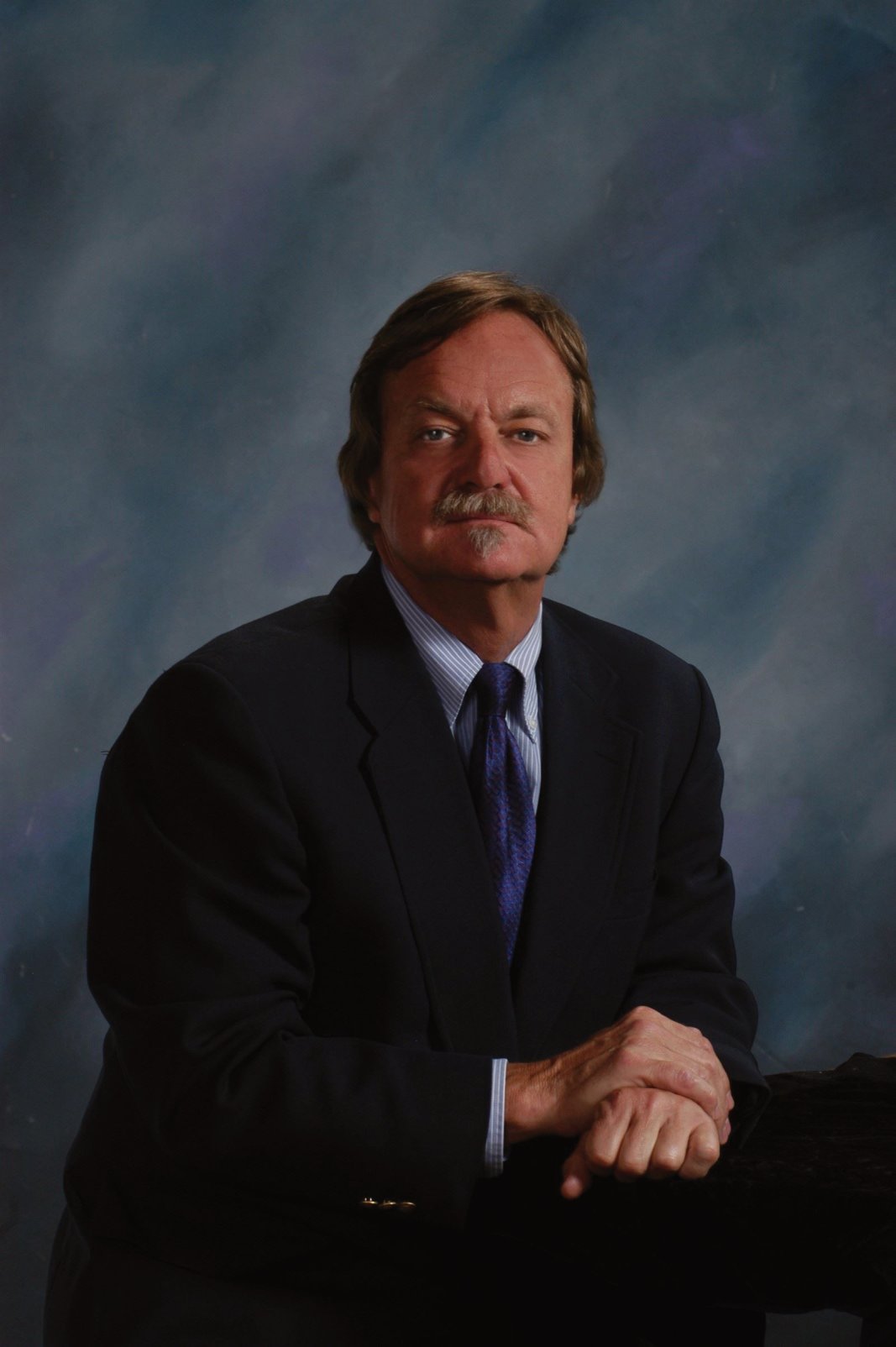 Ever ask yourself the question, "What am I thinking and how does it effect me?"   If you haven't asked yourself that question then I would invite you to do so right now.  The reason for my suggestion to begin this self observation is that your thoughts are very powerful and have a great impact on the quality of your life.  As a psychologist I have come to believe that your thoughts play a very large part in not only what you think but also what you feel.   Consider the possibility that every thought you entertain in your mind has an emotion attached to it.  That is pretty obvious when you consider that for example looking at a photo of a loved one will often bring a smile to your face because you experience some form of a positive emotion (ie. joy, happiness, calm, euphoria).  
Have you ever played with dominoes as a child?  Did you ever set them up on their ends in rows and topple the first domino just to watch the one next to it fall and cause a chain reaction in a line up of dominoes?  If so then you can imagine that your thoughts are the first domino in a line of dominoes, set up vertically, in a row.  The domino next to thought would be your emotion; so in many cases what you are feeling emotionally is the result of what you are thinking about.
The next domino in the chain would be your behavior.  In other words, behavior is an outward expression of your thoughts that trigger a feeling or emotions, that is the source of your movement or behavior.
The next and final domino in the chain would be your physiology or bodily functions.  That is to say the way your body feels (tense or calm) and the way it functions (pleasantly or in pain).
In effect then your thoughts are the prime controller of your emotions which, taken together, control your behavior, and ultimately effect your health.
If I have a client who comes to therapy complaining of anxiety or depression one of the first topics we will discuss after their assessment is the subject of their thought life.  Often clients are unaware of what they have been thinking about and how strongly it effects them.  If, for example, they are thinking about how inadequate or unattractive they are then they will find themselves emotionally responding to these thoughts will very negative emotions of anxiety and/or depression.  Many clients have a very negative view of themselves and have done so for years without ever being aware of how toxic such a habit is their their emotional and physical well-being.
To demonstrate this to yourself you may wish to try a small experiment.  I am going to invite you to make a list of your four best moments in your life.  Take your time and think about that subject.  You may list the day you got married, or the day your had your first child, or the day you achieved something that you worked very hard to accomplish.  After you have made your list find a comfortable and quiet time to just look over your list and think about one of these events.  Close your eyes and really let yourself go back in time and remember all the details of the event.  What did you see?  What did you hear?  What did you smell or touch or taste that made this moment so memorable?  Also remember what you were thinking  and feeling about yourself at that moment.  Were you thinking, "This is great! I am so proud of myself for accomplishing this!"  Perhaps you were thinking, "I am so lucky to be here and to be alive."   Whatever your thoughts are notice how strongly they trigger your emotions.
You can do this experiment on a regular basis to practice controlling your thoughts, calming your emotions with positive feelings, and giving yourself a brief mental vacation when you want to reboot your attitude. Your attitude is really a combination of your thoughts and feelings.
I'd like to share a message from Rev. Charles Stanley about attitudes.  He stated in one of his famous sermons, "The longer I live, the more I realize the impact of attitude on life. Attitude, to me, is more important than facts.  It is more important than the past, than education, than money, than circumstances, than failures, than successes, than what other people think or say or do.  It is more important than appearance, giftedness, or skill.  It will make or break a company...a church...a home.  The remarkable thing is we have choice every day regarding the attitude we will embrace for that day.  We cannot change our past...we cannot change the fact that people will act in a certain way.  We cannot change the inevitable.  The only thing we can do is play on the one string we have, and that is our attitude....I am convinced that life is 10% what happens to me and 90% how I react to it. And so it is with you.  We are in charge of our attitudes."
Research has shown that one of the most effective ways to treat anxiety is what is called desensitization or exposure therapy.  Simply stated this simply means that you overcome your fear by first of all clarifying what you are afraid of and then design a program with your psychologist to do establish a list of steps to overcome your fear.  For example, let's suppose that you were in a severe car wreck and as a result have a great deal of fear about driving.  This is not an uncommon response.  There is a part of everyone's brain (the limbic system)
that acts as a self-protective device that remembers everything associated with a traumatic experience.  In other words, anything that looks like, sounds like, smells like, tastes like, or feels like it was associated with the traumatic experience causes anxiety.  The limbic brain is saying in effect, "Watch out! Remember the last time you experienced these sensations you experienced severe pain."   This self-protection device can keep us from danger but it can also significantly interfere with the rest of our lives if we allow it to overcome our reason.  In our example the person in a car accident may rationally want to return to driving, which makes their life infinitely more convenient, but the limbic brain keeps sounding the alarm so they feel overwhelming anxiety at the thought of getting in a car and driving by themselves.
Working with a skilled psychologist can be very helpful with anxiety problems.  In the above case the client was able to drive after about five months of therapy by approaching the problem systematically in small steps.  They first of all simply learned how to relax themselves using deep breathing, biofeedback, and guided imagery. They started by imagining themselves sitting in their car and feeling their anxiety heighten.  Then they used the techniques listed above to reduce their anxiety to a manageable level.  They next moved to actually sitting in their car and again used the techniques to reduce their anxiety to a manageable level.
Eventually they step by step overcame their anxiety as their experiences moved them closer and closer to actually driving alone.  It was the slow but deliberate process of exposing themselves to situations that initially frightened them and then learning to relax themselves that was the key to their returning to full functioning as a driver who had the freedom of the road and actually enjoyed taking road trips!
This same technique has been proven to be successful for any number of clients who have overcome their fears that resulted from a past trauma (ie. domestic violence, a painful loss, a childhood or adult history of abuse, or a combat related loss).  The basic tenant is that the limbic brain, in trying to prevent a reoccurance of a trauma, can become an impediment that needs to be treated in order to restore the reduction of anxiety as well as the freedom to experience life to the fullest with only a normal level of manageable anxiety.
If you are a new client who has never been to see a mental health professional, the first time that you come to our waiting room it is quite normal to feel a little nervous.  For that reason our office manager, Brenda, takes extra care to make our new clients feel welcome.
Brenda has been a mental health professional for more than nine years and she will in all likelihood be the first person that you will meet when you come to the front desk.  She will first of all ask you if you would like a beverage (ie. coffee, soda, or water) while you are filling out your paperwork.  You will need to bring your insurance card if you are going to use health insurance and a drivers license or other form of identification.
You will be asked to fill out a basic information form, a short written outline of what to expect in therapy, and a short form that asks you about which of the 90 possible symptoms you are experiencing.  This will take only a few minutes but we ask that you come 15 minutes before your scheduled visit to be sure that you have ample time to fill out these forms. 
I will come out to the waiting room to greet you and take you back to my office.  It is a large "sage green" room with comfortable chairs, large floor to ceiling windows that overlook our parking lot.  The first meeting is really a "getting to know you" session in which you get a chance to ask me questions and I will ask you some as well.  I always encourage clients to speak whatever is on their minds and know that whatever their feelings, thoughts or opinions are they are welcome to speak freely in my office.  Psychologists are bound by law to practice strict confidentiality and cannot divulge anything directly to another person without the permission of their client.  This frees up the client to be quite open about whatever is the therapeutic issue that needs to be addressed.
The first session or two will be an opportunity for the client to decide if they feel comfortable with the psychologist (if my clients don't feel comfortable I will gladly refer them to another psychologist) and for the psychologist to develop a diagnosis as well as a treatment plan.  Just a physician must make an accurate diagnosis in order to precisely treat a physical disease, so a psychologist has to ask many questions and perhaps do some evaluations in order to diagnose and treat emotional issues as well.  Insurance companies require diagnosis in order for them to pay the psychologist so it is important work that must be done in the first few sessions.
Many clients state that after a few sessions they "feel very safe" coming to counseling, also called psychotherapy, and look forward to the opportunity to unload thoughts and feelings that they may not be comfortable sharing anywhere else.  Last week I had one client who stated that she "immediately felt better just walking into our offices" after she had a very stressful day knowing that she could look forward to 50 minutes of time to talk about anything that was bothering her.
It may take only a few sessions to achieve the client's goals in counseling or it may be months or even years before they are satisfied with the changes that have taken place in their lives.  In many cases E.A.P. (Employee Assistance Plans) will pay for five or six free visits and that may be all that is required to meet the behavioral changes that are the goals of the client.
If you have any questions about counseling or psychotherapy please call the office at 881-1580.
/